Programs for pastor anniversary celebrations can be a huge success, or a major flop. Your pastor deserves the first. Church management needs to think through how to give a gift experience that includes words, memories, gifts, and financial gestures of gratitude. If you found this article I probably don't need to explain why. Just in case you have a few hesitant board members let me explain why. Ministry is one of the most stressful jobs in America with a high burnout rate. Here is a list of just some of the stress factors: 2 am suicide calls, regular conflict with church leadership, congregational criticism, and writing the page equivalent of three novels a year in the pulpit to name a few. A pastor anniversary program can go a long way toward increasing pastoral longevity.
GIVE A GIFT EXPERIENCE NOT JUST A GIFT. A pastor anniversary program should be an experience not just a one-off gift. Be creative in planning how to celebrate the pastor and her or his family. The goal is to create an emotionally meaningful memory for your pastor to turn to in stressful times of discouragement.
COMMUNICATE APPRECIATION FOR YOUR PASTOR IN MULTIPLE WAYS One helpful way to press yourself in new directions is to think through Gary Chapman's 5 Love Languages to find new ways to express your appreciation to your pastor: Words - a video collage of thank you's from the congregation. A massive signed card. Gifts - start a book fund, give him a weekend away, or take up a love offering. Touch - Have the elders lay hands on the pastor and offer extended prayer Quality Time - Give the celebration more than just a brief five minute service spot. Companionship - Give the pastor time with family, two tickets to a sporting event, or a Caribbean cruise.
CREATE A VIDEO INTERVIEW OF YOUR PASTOR. Hire a videographer to interview your pastor and capture memories, jokes, and ridiculous moments. Include testimonies of changed lives. Play the video during the service and give the DVD to the pastor.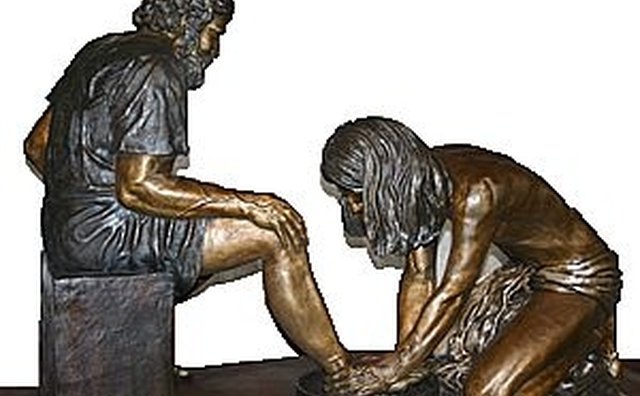 HAVE AN ELEGANT OFFICE DECORATION MADE. Commemorate the anniversary and the years of service with a lasting piece of office decoration. Ask family members ahead of time before buying the piece. You don't want to give your pastor something she or he feels is tacky or obnoxious, after all.
FORM A TEMPORARY TASK FORCE TO PLAN THE CELEBRATION. Don't place all of the burden on pastoral staff or administrative help. Include the congregation to give them ownership of the celebration and spark their creativity.
MATCH THE SCOPE OF THE PASTOR ANNIVERSARY PROGRAM TO THE NUMBER OF YEARS SERVED. If your pastor has been there 1 year, a twenty minute program would be a little out of balance. If your pastor has served for thirty years in one congregation, then even twenty minutes would seem small. Some rules of thumb: * Multiply years of service by $500 to come up with an appropriately sized financial gift if that is all that is being done. This can be reduced if other gifts are given. * Multiply years of service by 2 minutes to determine how much program time to commit. * Be sure to celebrate in a large way each of the five year pastor anniversaries (5, 10, 15, etc.)
Tips
It's hard to celebrate your pastor too much.

Be sure to celebrate with words of appreciation as well as material gifts.
Warning
Churches that don't appreciate pastors, don't keep pastors.
Resources